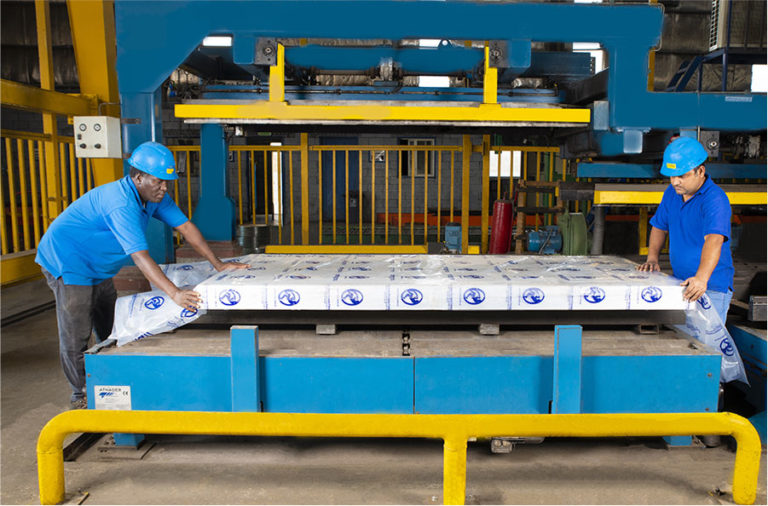 Coils Shearing "Sheets"
Mitwalli Steel Products Factory Company is a leading provider of coil shearing services, specializing in the processing of HR, CR, GI, PPGI, PPGL, and stainless-steel coils. Our state-of-the-art coil shearing machines and skilled technicians ensure that our clients receive the highest quality steel products at the most competitive prices.
Our coil shearing process involves cutting steel coils into smaller sizes, which are then used for various applications such as automotive parts, construction materials, and household appliances. We use heavy-duty coil shearing machines to slit the steel coils into smaller widths, which are then cut to the required length using our advanced cut-to-length machines. Our steel coil cutting services are available in both cold- and hot-rolled sheets, ensuring that we can meet the diverse needs of our clients.
At our stainless-steel coil shearing plant, we specialize in providing precision cutting services for high-grade stainless-steel coils. We understand that cutting stainless steel requires special techniques and equipment, and our team of experts has the knowledge and experience to ensure that the process is done correctly. Whether you need electro-galvanized steel, or heavy-gauge iron slit coil, we have the equipment and expertise to provide the best cutting solutions for your specific requirements.
We also understand that coil shearing problems can occur, which is why we have a team of skilled technicians on hand to troubleshoot any issues that may arise. We strive to provide our clients with the best possible service, and we are committed to delivering high-quality steel products that meet or exceed their expectations.
As one of the best companies for shearing coils in Riyadh, Jeddah, Dammam, and Mecca, Saudi Arabia. we are proud to offer our services to clients across the region. We believe that our dedication to quality, competitive pricing, and exceptional customer service sets us apart from other steel coil manufacturers and suppliers in the area.
So, whether you need coil shearing near me or are looking for a reliable steel coil supplier, our team is here to help. Contact us today to learn more about our coil shearing services and how we can help meet your steel cutting needs at the best price possible.