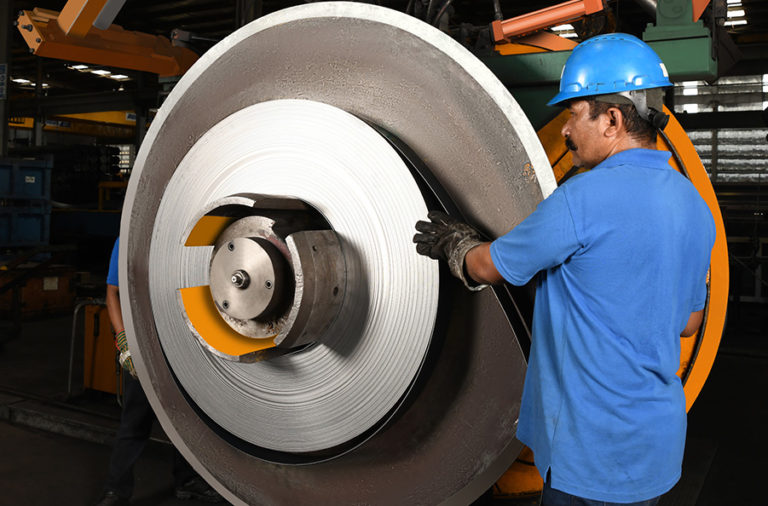 Coils slitting
Mitwalli Steel Products Factory Company is a one-stop destination for high-quality coil slitting services. We are a leading coil slitting manufacturer and offer a wide range of coil slitting services to meet your specific needs.
Our state-of-the-art coil slitting machine and coil slitting line enable us to offer precision coil slitting services for various materials, including steel slit coil, Aluminium, copper, and more. Our coil slitting process is carefully designed to ensure accuracy and efficiency while minimizing waste and downtime.
We pride ourselves on our expertise and commitment to delivering the best possible results for our customers. Whether you need coil slitting for a small or large project, we have the experience and equipment to handle it all.
Our team of skilled professionals is dedicated to providing top-quality coil slitting services to our customers. We work closely with you to understand your specific requirements and ensure that we deliver the highest-quality products that meet your exact specifications.
We offer coil slitting services to clients across the country and are conveniently located for those searching for "coil slitting near me." Our team is always ready to help you with your coil slitting needs, whether you need slitting coil manufacturing, slitting coil suppliers, or simply coil slitting services for your project.
In conclusion, if you are looking for high-quality coil slitting services, look no further than Mitwalli Steel Products Factory Company. Contact us today to learn more about our services or to schedule a consultation.